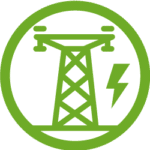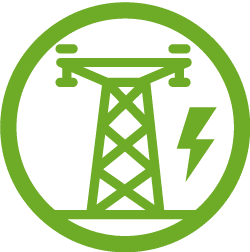 The need for electrical energy in the world is growing from year to year. The production of electricity must therefore follow this demand and improve its quantity of production as well as its quality to meet the requirements of environmental protection.
Faced with environmental challenges, electrical energy suppliers have gradually replaced coal and gas-fired power plants. The major drawback is that these new power plants with greener energy sources require the use of SF6 (Sulfur Hexafluoride) in order to isolate their high voltage equipment and guarantee safety.
Unfortunately, SF6 is one of the most polluting gases, 23,000x more than CO2. Although alternatives to this gas are underway, there is currently no better alternative to guarantee the safety of power plants.
A cumulative annual amount of SF6 gas emissions must not exceed 100kg.
In order to preserve the environment and best support electrical energy suppliers around the world, we have developed the REFLANGEKiT®. This adaptive solution prevents and repairs SF6 leaks at flanges. In prevention or repair, this solution has been developed, proven and approved by major electrical energy suppliers such as EDF (french electricity supplier).