ONLINE LEAK SEALING SOLUTION FOR EMERGENCY PIPE REPAIR
| | |
| --- | --- |
| DEFECT TYPE | Pinhole – 6 inch Subsea Gas Pipeline – 30m Depth |
| DETAILS | Bend - Pressure 900 psi – Temperature 30 degrees |
| LOCATION | INDONESIA – PERTAMINA HULU ENERGY OFFSHORE (PLATFORM ECHO) |
| 3X PRODUCT | STOPKiT® OFFSHORE |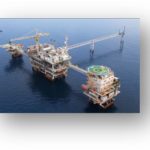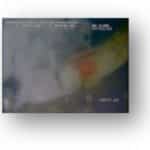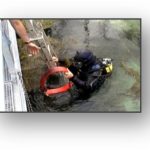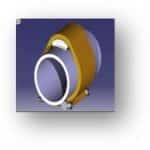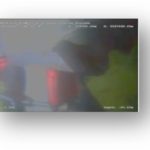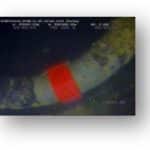 OVERVIEW
The objective of the EPRS (Emergency Pipe Repair Solutions) performed by PERTAMINA PHE ONWJ was to stop a on-line gas leakage located at one of the bend of 6inch susbsea line.
As per the technical training PERTAMINA PHE ONWJ received from 3X Specialist, and thanks to their safety stock located on-board, they were able to successfully install our STOPKiT OFFSHORE by themselves.
This emergency repair was conducted in-house within the hour, without any subcontractors and heavy subsea logistics.
SCOPE OF WORK
After inspection, it was decided to stop the leakage of the 6inch subsea gas line. As per their EPRS procedures, PERTAMINA PHE ONWJ picked one of their several STOPKiT® OFFSHORE available on the platform. (no procurement delay – immediate solution available)
The repair was performed following 4 main stages:
1/ Position the STOPKiT® next to the leak using our positioner and tight softly to let a free sliding capacity
2/ Slide the STOPKiT® over the leak. Rubber patch must be perfectly centred on the leak thanks to our two positioners.
3/ Tights alternatively the right screw and the left screw to keep the two bars parallel. Repeat until torque reaches 40 Nm for both screws
4/ Screw anti-vibration nuts
RESULTS
This job has been successfully managed by PERTAMINA PHE ONWJ itself within the hour, following the 3X installation procedures.
The leak has been rapidly stopped despite the bend as challenging location. This proves the capabilities of our STOPKiT® to efficiently control on line leakage. This solution is only temporary. It allows you to fix the emergency and schedule peacefully for permanent repairs in the upcoming weeks or months.