ONLINE LEAK SEALING SOLUTION FOR EMERGENCY PIPE REPAIR
| | |
| --- | --- |
| DEFECT TYPE | Online leak sealing system installation in bank data centre with refrigeration system |
| LOCATION | COLOMBIA |
| 3X PRODUCT | STOPKiT® |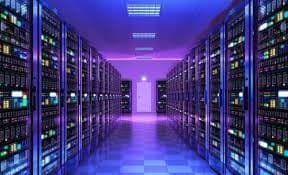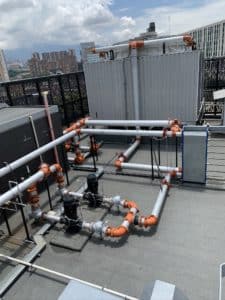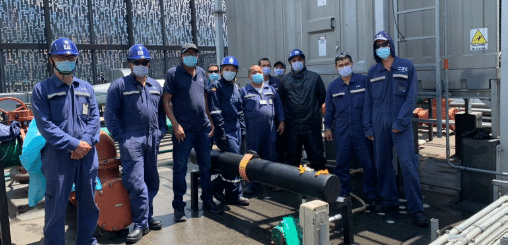 OVERVIEW
The objective of this job, performed by 3X ENGINEERING (3X) distributor in Colombia – C.P.S, was to train onsite technical team of a bank data center to install our STOPKiT® solution (emergency online leak sealing system, patented by 3X) in case of leakage in their refrigeration system that could affect the integrity of the installation.
SCOPE OF WORK
A data centre is the department in an enterprise that houses and maintains back-end IT systems and data stores — its mainframes, servers and databases. These data centres are vital for the continuity of daily operations. Consequently, the security and the reliability of these installations are a top-priority.
This is the reason why CPS was consulted by the client to analyse and propose a suitable end efficient solution to avoid any problem in their assets.
The data centre has a refrigeration system made of several pipes of different diameters that cannot be stopped in case of leak.

3X distributor naturally proposed our STOPKiT® product to solve this potential problem including a training of their technical team to be able to repair quickly in case of emergency.
STOPKiT® is an online leaking repair solution, ready to be used, that can be stored easily in your premises to respond very quicky to emergency issue.
Below are the different steps of STOPKiT® training program:
1/ Theoretical training: product presentation with its components and benefits emergency stop leak solution applicable without shutdown (EPRS) large range of performance (pipe from 2'' to 56 '', pipe temp. up to 80°C, with hole diameter of 50mm and max. pressure of 80 bars – available for onshore/offshore and subsea environments) user-friendly product (ready to use and easy to store, quick and easy to install).
2/ Practical training: STOPKiT® implementation steps in real-life working conditions (installation in few minutes by a single person using STOPKiT® positioner device).
3/ Evaluation with training certificate delivered based on applicator's ability.
RESULTS
The client is now equipped with STOPKiT® and trained to install it in case of leaking pipe. This way they are prepared in case of emergency situation. Having this STOPKiT® solution ready to install is the key to avoid a disaster.