HIGH-PERFORMANCE COMPOSITE REPAIR SOLUTION FOR PIPE REINFORCEMENT
| | |
| --- | --- |
| DEFECT TYPE | Crack on elbow (GRE pipe) |
| DETAILS | 10" GRE water pipeline – design pressure 10 bars |
| LOCATION | GABON |
| 3X PRODUCT | REINFORCEKiT 4D (R4D) |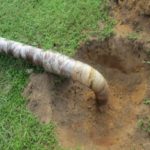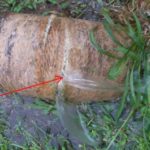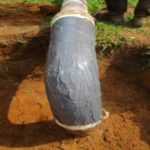 OVERVIEW
The objective of the repair performed by 3X local exclusive distributor FRIEDLANDER was to repair a 10" GRE pipe damaged by a crack.
SCOPE OF WORK
After calculations using 3X software R.E.A, 16 layers have been determined to perform the repair.
Prior wrapping, surface preparation was performed with sandpaper to allow the resin to adhere on the pipe surface.
Climatic conditions have been checked using hygrometer and the surface has been cleaned and degreased with acetone.
Composite repair has been performed following 2 main stages:
1/ F3X8 filler application on the whole surface to be treated in order to plug the defect and rebuild the surface.
2/ Wrapping process was then started using Kevlar® and R3X5 resin 16 layers of composite over 960mm were applicated.
Identification plate has been positioned on the pipe for traceability process.
Hardness measurements have been performed 72 hours after job completion and the values were superior to the minimal requirements composite is well polymerized and operational. Pressure can be applied.
RESULTS
This job has been successfully managed by our local distributor following 3X procedures. The pipe has been quickly repaired using our REINFORCEKiT® 4D, despite the pipe material (GRE).
This proves the capabilities of our partners all around the world, to use and implement 3X products even with specific characteristics.