EMERGENCY COMPOSITE REPAIR SOLUTION FOR TANK AND PRESSURE VESSEL REINFORCEMENT
| | |
| --- | --- |
| DEFECT TYPE | Hole defect |
| DETAILS | TANK DETAILS: 47" gas separator – max op. temperature 60°C – calculated pressure 10 bar |
| LOCATION | NORWAY |
| 3X PRODUCT | REINFORCEKiT® PATCH |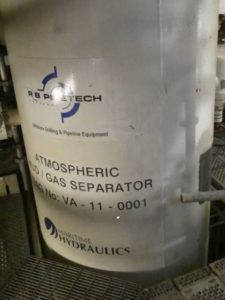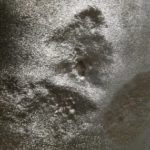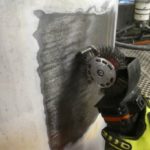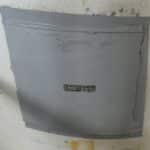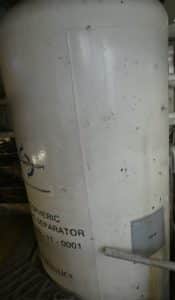 OVERVIEW
The objective of the repair, performed by 3X ENGINEERING (3X) Specialists and FUGLESANGS (3X local distributor), was to reinforce a tank suffering from severe external corrosion leading to through wall defect (hole characteristics: 15x15mm – max defect depth 5mm).
SCOPE OF WORK
After analysis of the tank and defect characteristics, it was decided to repair the installation using REINFORCEKiT® PATCH, specially designed for tank long-term repair. According to ISO 24.817 and 3X repair calculations, it was determined to apply 6 Kevlar® patches covered with epoxy resin (size 300x300mm).
Before starting the repair, surface preparation was completed using Bristle Blaster® to get a good surface roughness (between 60 and 100µm) and thus ensure a good bonding between the steel tank and the composite system.
Hygrometric conditions were checked and the whole prepared surface was cleaned with acetone before starting the reinforcement.
The composite repair was then performed following the steps below:
1. F3XS1 filler (epoxy filler with high mechanical properties and chemical resistance) was applied on the defect to plug it.
2. R3XHT+ resin was applied on the whole surface prepared to protect the surface from corrosion and ensure the perfect impregnation of the first Kevlar® patch.
3. Composite patch application was then performed using Kevlar® patches impregnated with R3XHT+ resin. Patches are centered on the defect and each patch is impregnated separately and superimposed one after each other to reach the 6 layers/patches needed for the repair.
4. Finalization of the repair. A steel plate was then installed on the repair with ratchet belts to avoid patches sliding. After curing time, the steel plate was removed and reference plate was installed for traceability purpose.
Samples of filler and resin were taken during application for quality control.
RESULTS
The repair was successfully executed in this complicated period with Covid-19 pandemic. The design lifetime for this composite reinforcement is 20 years.